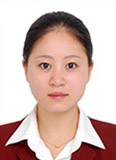 Xidian University, China
Biography: Prof. Na Li, Ph.D supervisor, is a core member of the Key Laboratory of Electronic Equipment Structure Design of the Ministry of Education, Xidian University. Her research focuses on the error theory of electronic equipment, multi-scale electromechanical coupling problems, and the design and optimization of new nanoelectronic equipment structures.
She has been published as the first author in Chinese Journal of Mechanical Engineering, Acta Astronautica, Research in Astronomy and Astrophysics, IET Microwaves Antennas and Propagation, International Journal of Astronomy and Astrophysics, and the International Journal of Astronomy and Astrophysics. Propagation", "International Journal of Antennas and Propagation", etc. He has published more than 20 SCI/EI retrieved papers in international famous journals, and applied for about 40 national invention patents, 14 of which were granted.